After many months of construction and installation, with technological support from ABB company, the Robotics laboratory under the Department of Control & Automation Engineering, School of Electrical Engineering, International University, is officially put into operation in February 24th, 2023. The introduction of the Robotics Laboratory will give students the opportunity to practice and control robots, in order to apply learnt theory into practical scenarios, according to the guidelines and practice recommendations from ABB company.
Mr. Tran Quoc Huy (Automation and Control Engineering 2019 course) shared: "I am very excited to be able to participate in this course. It helps me have a more specific view of the operation of robots in reality. My friends are also very excited and eager to join the class."
On behalf of the School of Electrical Engineering, Dr. Nguyen Dinh Uyen (lecturer in Robotics) shared: "Finally, the dream of having a robot to teach students has come true. This is a very good opportunity for students to have more experiences in learning, providing them with accessibility to modern global technologies right here in Vietnam, which coincides with the educational objectives established by the School of Electrical Engineering."
Here are some pictures capturing the classroom atmosphere this morning:
Dr. Huynh Tan Quoc is presenting the functions of the Arm Robot to students.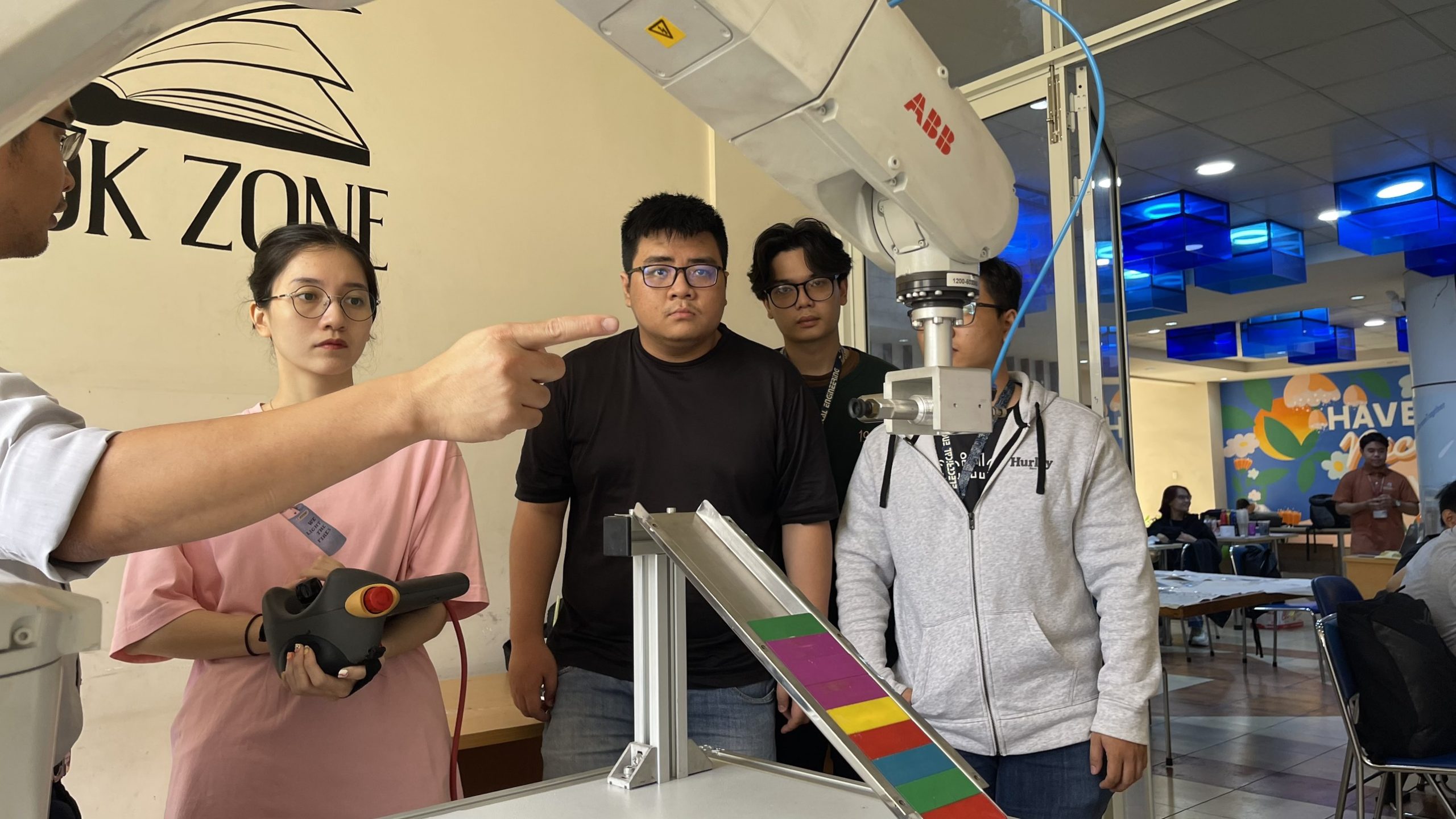 Students are focusing on lecture.
Dr. Nguyen Dinh Uyen is demonstrating to students how to control the Arm Robot.
Students are extremely excited to participate in the Robotics Lab.